Free* Inspection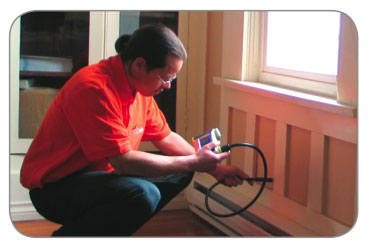 QuakeSafe believes that it's important for everyone to know the potential risks they face in the event of an earthquake. That is why our inspection is free* and designed to help you make educated decisions.
Our inspectors will thoroughly check your home and offer a quote based on their findings. Our staff are on salary and are not dependent on commission, so their evaluation will be honest and include only the necessary steps to properly retrofit your home.
What a home inspection will show you:
How quakeworthy your house is right now
What reinforcements will stop it from sliding and collapsing
Exactly what it will cost to perform the recommended work
How to compare the cost & benefits of a retrofit to the alternatives
We handle most retrofitting procedures, but if there is something outside of our scope, we will be happy to make recommendations on who can help you with that aspect of the project.
*Free inspections are offered within the Greater Victoria area. We also offer inspections to other areas, like Central/North Island, The Gulf Islands, Vancouver and Sunshine Coast, however A fee is applied to cover travel expenses. If the inspection results in a retrofit, the fee is credited on the over all cost of the project.